It goes without saying that there are a lot of perks to the life of a North American trucker, especially an owner-operator.  Between setting your own hours, spending your work days on the open road, and getting to see what the country has to offer first-hand, it's a pretty enviable activity to get a paycheck for!
What's better is that there are plenty of organizations out there who support the trucker in all that he or she does. Hotels and fuel stations that have special discounts for truckers are the obvious ones, but beyond that, there are all sorts of perks you can get if you just mention your proud profession.
Here are a few tips to unlocking all those sweet benefits.
Now, we know it's not news to you that there's a whole heaping platter of stuff to be gained by getting that $50 OOIDA membership.  From the Western Star rebate program to this monster list of discounts on everything from tires to tax services, that membership fee will more than pay itself back.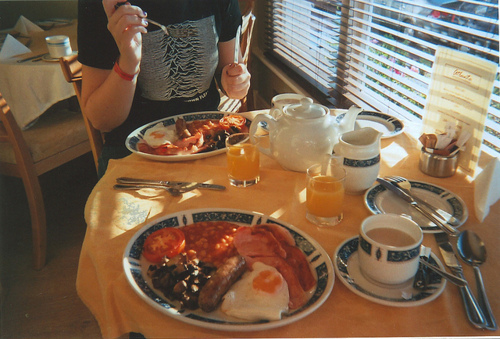 AITA:
If paying for a membership puts a bad taste in your mouth, it might be worth it to check out the mall page on the America's Independent Truckers' Association website. It contains probably the most comprehensive list of discounted items and services available to a professional trucker out there.
Find cell phone plans, credit services, even website help for owner-operators right in their sidebar.
Just Be Who You Are (out loud):

A lot of scoring a special deal will come down to you making yourself known.  Diners, hotels, and even convenience stations nationwide enact special discounts for truckers.  It never hurts to ask!  You might score a sweet 40% off your stay at a hotel or get free unlimited coffee with your meal.
The world runs on trucking.  You may be surprised at just how many businesses are willing to show their appreciation for what you do!