Sometimes we're content to just browse the web for entertainment and see what turns up.  Other times, we know exactly what we want, and in those times, it's no surprise that we want to satisfy our passion for Western Star. Well, it's no surprise you ended up right here on Star Nation. But once you've explored every possible corner of our expansive website and are still itching for more, we're here to help you find some of the best Star-related content out there to keep you entertained. Take a look at these sites to stay up to date with all the happenings in the Western Star universe!
Sure, it might seem obvious, but how often do you really go check out the official Western Star (US) page?  There's tons of good stuff to sift through there, including in-depth truck profiles, photos, ad archives, and an up-to-date assortment of all Western Star Press.  Stay on top of it, and you could see breaking news before the industry magazines even do!
You'd be hard pressed to find a more devoted enthusiast than this man.  A lifelong trucker and a devotee of his long-lived love affair with Western Star Trucks, you'll find this man really knows what he's talking about when it comes to his passion.
We have to admit that as far as being a real Western Star enthusiast goes, you've got it made if you drive in Australia or New Zealand – where Star really is king.  If you're in North America, it's definitely still worth a gander over on the Australian site to see what's going on with the Western Star family on the other side of the world.
Trucker's Report Forum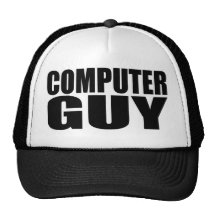 We'll go ahead and grant Trucker's Report the title of second best Western Star forum on the net, after us of course!  If you're having trouble getting enough responses on our forum, try theirs.  Between the two of us, you should get some real quality information.
If you haven't "Liked" the Facebook page yet, now is the time to do it.  You'll find the Truck of the Week & Star Gazing photos, truck facts, notice of contests and giveaways, merchandise deals, and much more!
Stay connected with Western Star on  Twitter.  Just search @WstrnStarTrucks, and click on the "Follow" button.  You'll find photos and announcements, and you just might get a retweet (RT)!
More of a video person than a reader?  Well, here you go, a full channel of Western Star videos to keep you sated.
Oh come on, you didn't think we'd skip this part, did you?  If you really want the most up-to-date insider info and goodies relating to the Western Star Brand, you should make sure you're a registered member here.  But of course, you are already.  Right?